Week number TWO of me living in the glitz and glamour that is Orlando. (I'm being somewhat sarcastic) So far I am adjusting well to this place. I have not yet gone out to enjoy any of the sites and sounds of this "city", but I have gone out to see my cousins that live here. I have a lot of family in Orlando which could be looked at as a good thing...but then again, it was one of the reasons why I moved alllll the way south to Miami where I had no relatives nearby.
Wow, am I the only person who has not yet seen Spider-Man the Movie? I have been waiting since I was a little kid (like 20 years ago) for this movie to come out. I'll definitely go and see it.. once the rush at the theatres dies down.
Thanks to all the people who voiced their Fav 80's Shows on Last Week's CK Web Poll. I know that I didn't list all the cool shows.. just the ones off the top of my head. That doesn't mean that I favoured the ones I listed more than the ones that I did not list.
Can you believe that 1/3 of 2002 is already done?? Yep... are you happy with the way your year is going? What have you accomplished so far? I guess I have gone through 3 career changes and have relocated into another city. I have travelled once to Toronto and have already had the party of the year in February. So far.... so good....
This past week, I have received this e-mail at least 5 times.. you be the judge for yourself:
ENGR. PIUS KOLADE
18 COWRIE HOUSE
LAGOS, NIGERIA.
Sir,
We have an immediate business proposal that involves US$ 27,300,000 which we will like to invest under your custody. Please, do not hesitate to send me an email, so as to discuss with you the details of the transaction/the terms and condition of sharing regarding the business.
Your urgent response will be highly appreciated and will swiftly bring us to the commencement of the transaction. We hope to conclude this transaction within 10-12 working days.
Do not forget to contact me on the receipt of this mail. And please you have to maintain absolute confidentiality as regards this pending transaction. I urgently await your response at p_kolade:africamail.com also.
Best Regards,
ENGR. PIUS KOLADE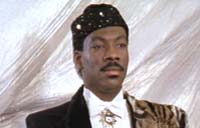 Who is this guy? And come on... $27 Million !?!?! When you read it, you can practically picture a guy looking similar to Eddie Murphy in Coming to America! Feel free to e-mail Mr. Kolade back to see what he wants. Or e-mail him from the address that he sent from here.
Recent rumours have reported that Bob Barker, the host of the game show the PRICE IS RIGHT, maybe retiring after 29 years on the show. The following is a statement from Bob Barker in answer to the queries about his eventual retirement: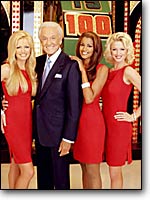 "In answer to some unsubstantiated rumors, let me make it clear that I have no plans to retire at this time. In recent years, I have renewed my association with THE PRICE IS RIGHT on an annual basis. The time I spend taping the show is the highlight of my day. I have often said that I will continue to host the show as long as I feel physically fit and am able to come through those doors with a bounce in my feet. I think it is best for me to make that decision annually."
-Bob Barker
I grew up watching Bob host the most exciting game show since he had black hair! I'm glad he's sticking around some more.. but I know that one day, say within the next 5 years, that he's gonna retire.
All the best,
-cK

If you would like to have your question, comment or thought posted, please e-mail me at crazykelvin@hotmail.com.