HaPpY HaLLoWe'En!
It has been about a year ago since I actually started archiving my "thoughts" and its pretty cool to see what I have experienced in a year's time. You can go through the archives in your own leisure to read about my (mis)adventures, because I would rather discuss some other things on my mind right now.
:: Progress Report ::
Since arriving in New York, I feel that I have made some good progress in finding work and getting myself aquainted with my neighbourhood. After landing a little part-time position at Costco on the weekends, my weekdays have so far been free to go to the library and job search online for an hour. In the afternoon, I babysit my little cousins (ages 9 and 11) by helping them with their homework and making some food for them.

It has been 4 weeks and I still haven't found my "real" job as of yet. I am very hopeful that something will turn up. Maybe not in web/graphic design because quite frankly, I think I've had enough of it. I've been doing that for 5 years and maybe I should consider a career change.
I Can't Believe I Didn't Bring A Camera!
Finally I was able to do all the touristy New York things. My cousin Serena and her fiancee, Tony, took me to a place called Jillian's on the Saturday night. It is like an arcade for the more adult clientele with video games, bowling, simulators and so on. Similar to a Dave & Busters or Playdium. We also met their cool friend, Sarah. She was cute. I really had a blast. This was my first actual night out since coming to New York.
On the Sunday, I wasn't scheduled to work so I was able to go with Serena and Tony to go to downtown Manhattan so Serena could look for bridal dresses. Serena's really fine friend, Jodie, tagged along with us. Why didn't my cousin introduce me to her before?!?!? We travelled from Long Island to Pennsylvania Station. (34th Street) The girls went on their way as Tony and I did our own thing. We would meet up with them again some hours later. Tony took me to visit Times Square.

wow.

This was my first time ever being there. This area immediately hits you with all the blatant advertising and flashy lights. We went into the world's largest Toys "R" Us in Times Sqaure that I couldn't even believe was real. We then crossed the street and went into the WWE WORLD browsing for any wrestling merchandise. This was also my first time to ever visit the huge MACY's department store. My gosh it was huge. The Hudson's Bay Company in downtown Toronto is similar to this, but I don't think that it went to 9 floors like this Macy's does. The Harrod's department store in London, England I believe is still the largest. After I visited Macy's, I had to experience a genuine New York City Hot Dog.... and so I did. I found a vendor, and I asked him how much for a sausage. He said regularly $2 but for me, $1.50. So I bought one. MMmmmm! It was really good. I totally recommend it.
Later on, we met up with the girls and went to the AMC 25 Movie Theatre. We went to see The Transporter. It was very cool. Some scenes were very lame, but all in all it was a great movie. After the movie, we had to get on the NYC Subway, but we only had enough fare for 3 people. Serena and Tony went in ahead of Jodie and I through the vertical turnstile. So Jodie offered to pay and suggested that we both squeeze in one rotation of the turnstile together so we can enter with one fare. I squeezed in first leaving just enough space for Jodie to come in behind me. As if there was a penalty for not using your fare in time, Jodie pushed me from behind in a panicking frenzy to get me through faster. Let me tell you if I could have delayed the sensations I felt at that moment, I would have just not moved at all!
Later in the evening, Jodie went home and the rest of us went to eat at a restaurant in the East Village called Ponchito's. The food was very good and they give you complimentary nachos and salsa. Serena and I got a little buzzed from the Sangria. After that, we headed out to the subway and were on our way home. On the crowded subway, Serena and Tony found seats. I decided to stand. Beside Serena was this guy holding what looked to be a dj playlist of songs. I made eye contact with him and asked,"Is that a dj tracklist?" He replied to me,"No..its for American Idol." As I talked to him more, he told me that today was the last day for the American Idol casting in New York. AND HE QUALIFIED FOR LOS ANGELES! He showed me all the invitations and everything. His name was Carlos (contestant no.3831) and he was real cool. I didn't ask him to sing for me on the train because I could imagine that he had a exhausting day. I told him to make sure that I'd be supporting him all the way and he better not forget me when I come to a show.
Well, if he doesn't remember me, oh well. It was still cool to meet someone who actually qualified. In a nutshell, that was my amazing weekend. Soontime, I will have a digital camera to have still shots that will accompany these zany adventures of mine.
First Impressions Of New York
There is a definite reaction that most people express when you mention "New York City". It's either a real big smile and a lot of positive remarks, or a sour look and disgust showing no interest in travelling there. Like it or not, New York City is a home to the cultures of the world.
So far there have been some minor disappointments coming to New York. Unlike Miami and Toronto, I was surprised to see the radio stations were plagued with more top 40 stations and popular music than anything else. New York does have a plethora of hip hop/r&b stations, but that's a given. All the 24 hour trance, reggae, underground beats and poetry that you can get widely on the radio in Toronto and Miami, seem to be non-existant in New York airwaves.
Also, one of the most shocking things that I found out about the transit system here is that during rush hours, the fares actually increase two dollars!! Can you believe that? It's like they are actually making you take the car instead. But they know you won't because you will never find parking and if you do, you would have to sell the car to pay for the parking space. This is capitalistic thinking at its best.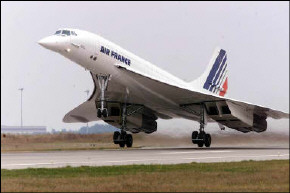 Other than those minor setbacks, I'm finding NYC to be a very comfortable city. Sure it can appear dangerous in some areas, but so far, everyone I've met has been so nice. Especially the kind librarians at the Peninsula Public Library, where I go to so often. Even when I didn't have my New York State Driver's License to obtain a library card, they still allowed me to go online to check my emails. I really appreciated that. Another cool thing is that every morning at around 9:15am, a Concorde roars over where I am staying nearby to JFK Airport. I think once in a blue moon a Concorde would land in Toronto, and I never saw one when I lived in Miami. It really shows how special New York really is.
Happy Saint Hallow's Eve
I can't even remember the last time I participated in Hallowe'en. When I was little, I looked forward to going door-to-door to collect candy from the neighbours. Watching all the Charlie Brown Hallowe'en TV specials where they waited for the "Great Pumpkin" to come and share candy and gifts to all the children. Or, even the Garfield Hallowe'en specials where him and Odie would have some crazy adventure. I only remember having 2 costumes as a kid. I think that I was Spider-Man when I was in kindergarten. Not really in a tight fitting spandex costume, but more of a Spider-Man raincoat (for kids) and a mask with that really tight rubber band at the back. After that one, I upgraded to a Reese's Peanut Buttercup outfit. It was a cute costume that was a blatant advertising gimmick. Anyways, as I got older, my mom made me stay home and promised me to give me candy so I wouldn't have to go out for it. I guess she felt it was safer that way. I didn't mind handing out candy, I still got to meet lots of people.
I've Got Cold Feet
When I was in Orlando living at home with nothing to do, I was watching BBC America all the time and fell in love with British programs such as Changing Rooms and Ground Force. But now, here I am in New York and from the little time I do get to myself at home - I have been watching this show on Bravo called, Cold Feet.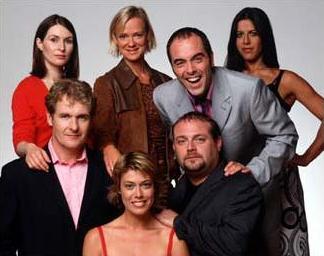 Cold Feet is a british drama. It revolves around 6 main characters who live in Manchester, UK. The plots always find some way to keep me lured into what will happen on the next episode. The storylines are not too extreme, but realistic. How much am I into this show? Well, lets just say that I wouldn't set my VCR to record my missed wrestling shows, but I would set it to record Cold Feet!
Sniper(s) Caught
Some good news to report since my thought last week. If you haven't already heard, they caught the Washington/Virginia area Sniper(s) that had shot 13 people and killed 10. Against the "sniper analysts", the suspects are nothing like the original description they were dreamt up to be. They are not white males, in their 20's that have had army experience and seem to be loners. They are actually quite the opposite. (Excluding the army training part) Not even the cream coloured van that they were searching for earlier was incorrect. Just in case you thought that this case was coming to a close, prepare yourself.. for this is just the tip of the iceberg. There is already a debate whether Williams whould be tried in the state of Maryland or Virginia. The federal officials are opting to try him in the state of Virginia because there is a death penalty there.
Wait... I just realized something. Read these names:

John Allen Williams - Beltway Sniper Suspect
John Lee Malvo - Beltway Sniper Suspect
John Walker - American Al Queda turned Afghan
John Wilkes Booth - Assassinator of Abraham Lincoln

Do you see a pattern???
Why is it that all these guys' names begins with John? Will the next terrorist have the first name of John? Make sure you know what all the "John's" you know are up to!!