It's time again for my world famous weekly thought. The place where I tell you everything that is going on in my head and stuff thats happening with me.
Back To Life, Back To Reality...
So I return back to the realism of the harsh credit card bills and 7 day work week. The loud airplanes passing over and the roaring subway trains nearby. I think I really had it good when I was in the calm serene paradise that is Bermuda. I wonder to myself, "Why did I come back to all of this?" Well, honestly there are a lot of things and people that I would have missed. Not to mention the wedding of my cousin Serena to Tony this coming June 13!! I'm in the wedding party!! I have to be here for that!
The last wedding that I was closely involved with was back in June of 2001, when my dear longtime college buddy, Selena got married to Samir. The wedding was held in Toronto on Canada Day (July 1). That to me, was the best and most emotional wedding I've ever been to, only because it was "one-of-the-gang" getting hitched. I felt real old and saw my youth slipping away.....
Well, since then I have recovered and I don't think that I'll be as traumatized this time through.
Because I have been travelling so much, I haven't really had some time to state my WEEKLY THOUGHT like I used to. Its been pretty much all "Thing's That I'm Doing", which isn't all that bad, but I have to make the page what it is!
So where do I start? Well first off, let me say something about the SARS/West Nile/Mad Cow thing happening in my home country of Canada.... What is going on there!??! I know the media is overblowing some few cases, but still, how did Canada let so much slip through? I love Canada too much to stay away from it. I'm also quite positive that when I do go there this summer for Toronto's Caribana that I won't be affected by SARS or whatnot. The following cartoon was sent to me by n8 dogg: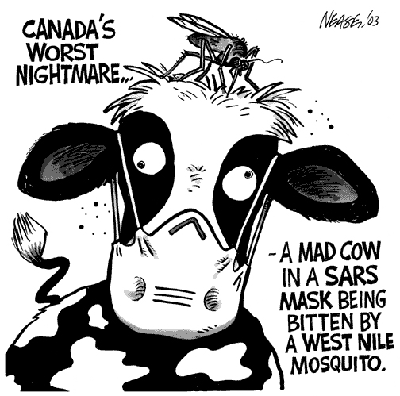 CrazyKelvin.com World Tour 2003 Destinations
Since the World Tour didn't officially begin until I went to Greenfield, Massachusetts in early May, it actually officially started when I was in Toronto in February. In April, the tour passed through Central and Southern Florida hitting cities like Orlando, Ft. Lauderdale and Miami. Then the latest trip was down to Bermuda where made a lot of new "cK Fans"! So what's next? Its June and I should already be planning the next destination, but since I'm involved in a major wedding set in New York City, I have decided to sit easy and invite all cK Fans to visit me here. This week, my dear friend Selica is travelling from Bermuda on business to NYC and I'll possibly get to meet up with her. The following week, my friend, Suzie is coming up from Ft. Lauderdale, Florida and is going to be nearby in Long Island for the weekend. Then the American Independence Day Weekend, (July 3-6) my little sister, Angie is coming up from Miami, Florida to spend time with her big bro. Well it looks like June (and early July) is still going to be quite adventurous!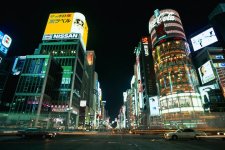 Could Tokyo Be the Next Destination?
So what about after June? I was definitely planning on returning to Massachusetts again and even Connecticut. But come late July, I'm already booked to be in Toronto for Caribana! The other day I was emailed by my friend who is working in Tokyo, Japan to come and visit her. She was telling me that Tokyo is one of the most expensive places to live in the world and that if I can make it there, its well worth the trip. She was mentioning to me that a watermelon costs $15.00 and that a mango costs $12.00! Wow! If that's how much little items like that cost, imagine a hotel!!??! I'm definitely considering it, I just have to see what part of the year I can reserve to make it there. Japan has been a long time adventure waiting to happen for me, maybe this is the year it can happen. Bermuda was a trip that took 5 years to happen, and I finally suceeded this year. I hope I don't have to wait until 2008 to make it to Japan!
cK's Automobile Observer


If you have seen it for yourself on the street, then you will have a better idea when I say that, "The new Nissan Maxima is one of the hypest cars out there!" People who know me, know that I am still and will always be a big fan of domestic cars. Regardless of how much less in quality all the magazines write about them in comparison to the European and Japanese cars. But this particular car is a world class work of art in both engine and design. I don't drive cars here in New York, I take the subway and ride the buses - the economical way to travel here, but if I was in a place with more space and open road, the '04 Maxima would be one of my options. Then of course, if I was back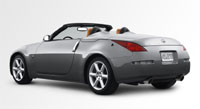 in Miami, then the other Nissan would surely be my choice. The Nissan 350Z, in convertible fashion is the ultimate beach car! When strolling down Collins Avenue or Ocean Drive, why do it in an SUV when you can get the ocean breeze flowing through your hair? Nissan has really outdone itself in the past few years bringing very appealing and affordable products. Too bad that I can't afford to even LOOK at one let alone drive it!!