[ Thought for December 10 - 17, 2002 ]
Hey CK Fans...
Thanks for checking out another action-packed episode of my crazy adventures! Lots of things happening...keep reading!!!
cK Opens New Convenience Store!!!


Well, actually I didn't open one personally, but I did happen to stumble across a Kelvin Grocery in Far Rockaway, Queens in New York. I had to take a picture of it! I actually didn't go inside yet, but from what it looks like, they sell tropical foods and beer. Maybe some candy bars. It also appears that "Kelvin" is OPEN 24 HOURS! I think that if I ever opened a store, it should be open 24 hours. I found this store lately after dropping my cousin, Deva to the "A" Train Station.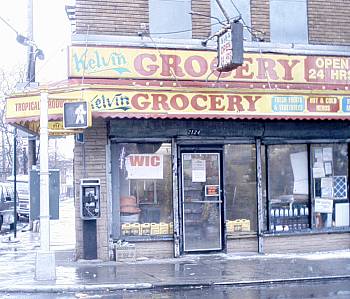 Kelvin Grocery Has Tropical Foods!!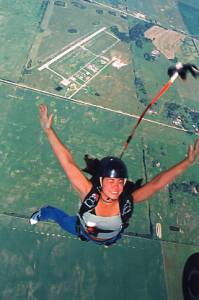 CrazyFROG Website Launch!!
CrazyKelvin.com Japanese affiliate, Naomi launched her own site lately at naomikay.com. Naomi, aka Kuruigaeru has been a friend for years. Her crazy sitcom life has taken her globally through Japan, Australia and Europe. She has always emailed me from whatever exotic location she was in, but now her new site can archive her adventures! The new adventures begin as she is going out to a European tour. Check out her site and send the support!!
cK's Going To Florida!
For this year's New Year's Eve, I really wanted to be at Times Square to watch the ball drop. It would have been my first time and an experience to remember. But, apparently that experience will have to wait because I couldn't find anyone that wanted to go. Everyone that I asked felt that Times Sqaure at New Year's Eve is too crowded. I couldn't care, crowds wouldn't bother me. So my backup plan was to join N8 Dogg in Toronto's Nathan Phillips Square to bring in 2003. But due to recent airfare increases, I can't go there. So, it looks like I'll be spending my New Years in Florida. Most likely back in Miami. Last year I was supposed to spend it with my friends there, but got sick in Orlando and had to watch New Year's on television. Not this year. I'll definitely be out somewhere partying! Is it even a coincidence that I fly out of New York and head for Florida on the 22nd of December? (the official first day of winter) I think not.
| | |
| --- | --- |
| | |
| Nathan Philips Square - Toronto | Times Square NYC - New Year's Eve |
cK at BK...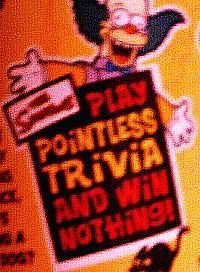 Every month or so, each fast food restaurant has some marketing campaign tied into the current movies or pop culture phenomenon. Right now, Burger King has some promotion going on with the Simpsons. I was at Burger King the other day and on the medium sized soda cup that came with my combo meal, there was some Simpsons' Trivia. After watching so many episodes of the show over the years, I figured I knew a good amount to get the answers easily. I think I did pretty good, but was still embarrassed to get ONE of the six wrong. Maybe you will do better, here are the questions:

1. What Is The Title of Apu's Entry Into the Springfield Film Festival? ANSWER: "BRIGHT LIGHTS, BEEF JERKY"

2. Who Is Bart's Best Friend? ANSWER: MILHOUSE

3. Which Immigrant Actually Got Deported Once? ANSWER: WILLIE

4. In The Weekly Opening Sequence, Who's Walking A Little Dog? ANSWER: APU

5. What Adult Simpsons Character Still Lives With His Mother? ANSWER: PRINCIPAL SKINNER

6. What Is The Name Of The Simpsons' Dog? ANSWER: SANTA'S LITTLE HELPER



< For the answers, just highlight the blank spaces after the questions.>





cK's Weekly Thought
When I was living in Florida, I had a bank account with Bank of America. Now, even though they had some silly hidden charges when you have a checking account with them, they were always good with their service and money. Here I am in New York, and I got a Greenpoint Bank checking account. They say that they have no hidden fees or no hassles... but I'd like to think otherwise. When I was paid on Thursdays living in Florida, I would see my money deposited into my account by Friday. Here, in New York, I'd get my check mailed out to me on a Wednesday - so it would get to me by Saturday, and I'd deposit it. It will take 10 DAYS for me to even see that money go into my checking account!! I find that ridiculous! I hate that!!! Geeez... now I just sent in for direct deposit which says that the money will reach my account in 48 hours. I hope the transition makes it by Christmas.

One of the hardest things about this season is choosing the right gifts for your friends and family. Even if you have next to NO money, people are still expecting some sort of gift from you. (even if they never sent you anything last year) Well, the whole deal about Christmas is about giving. No matter what I buy and give to my parents, they will complain that I paid too much or ask, "Why did you buy that for?" You can never win with most people. You buy them something you'd figure they'd use, but they will still give you a funny look when they open the package you got for them. Anyways, next week I'll be gone to Florida so my weekly thought will be on hiatus until I return in January. I wish EVERYONE a very Merry Christmas, Happy Kwanza, Happy Chanukah, Happy Holidays and a very prosperous New Year!
All the best,
-cK

If you would like to have your question, comment or thought posted, please e-mail me at crazykelvin@hotmail.com.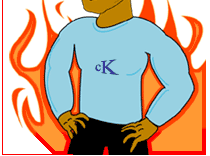 cK's Featured Female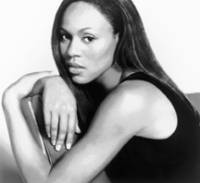 Deborah Cox

From: Toronto, Canada
Born: 1974

Deborah Cox was born in 1974, in Toronto, Canada. Although she never actually met her biological father, she considers the man that her Guyanese mother Jeanette married, as her real father. A shy child, Deborah was raised with a love for music, thanks to her family's strong musical roots. Like many other R&B singers, Deborah's love for music was triggered by Gladys Knight, Billie Holiday and Al Green records, which belonged to her mother, but it was Gladys that especially turned her on to music at the age of 6.

While studying at Catholic school, Deborah was the all-around student, enjoying extra-curricular activities such as track & field and journalism. Apparently getting over her incredible shyness, Deborah took her vocal talent and passion to the stage of a local TV talent showcase, which she won at age 11. Moving up the music industry ladder, Deborah went from singing commercial jingles, to working with bands in her area. Before she knew it, she was performing at local nightclubs until the wee hours of the night, learning the behind-the-scenes business side of music, and attending Claude Watson School for the Performing Arts, specializing in classical music and jazz. Her sophomore effort, One Wish, was released in 1998, and features the hits "One Day You Will" and "Nobody's Supposed to Be Here". While the latter already had a gospel feel in its original form, it went platinum and became the longest running R&B #1 in Billboard history, after being remixed by New York DJ Hex Hector. As for awards, Deborah won Junos (the Canadian Grammys) for Best R&B Soul Recording in 1995 and the same award for "Things Just Ain't The Same" in 1996; was nominated for Best New R&B Vocalist at the American Music Awards in 1997; received a Juno for the album, One Wish; and was honored with a Soul Train Music Award for Best R&B/Soul Single Female and the Lady of Soul Award for Best R&B Song of the Year.


This Week's
Poll Results
Have You Made Any New Years Resolutions?
Yes -50%
No -50%
What Is A Resolution? -0%
Total votes: 4
Quote of the Week



"...the show's over..."


-Chris Jericho saying to Shawn Micheals this past week on WWE RAW


Did You Miss Last Week's Thought?

click here for archives